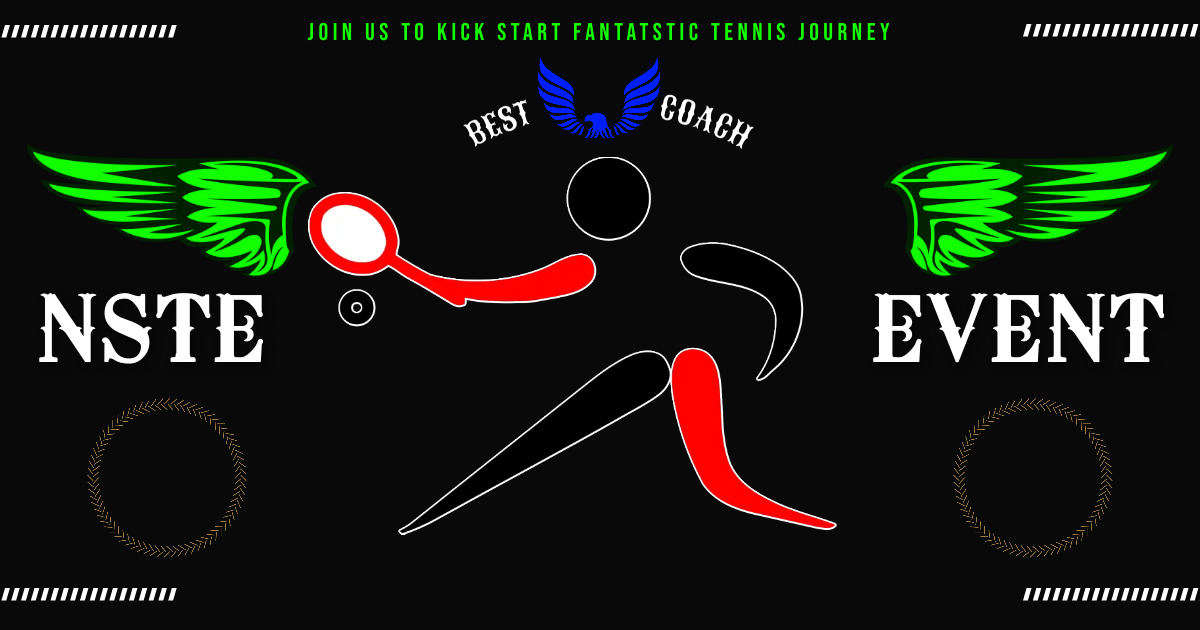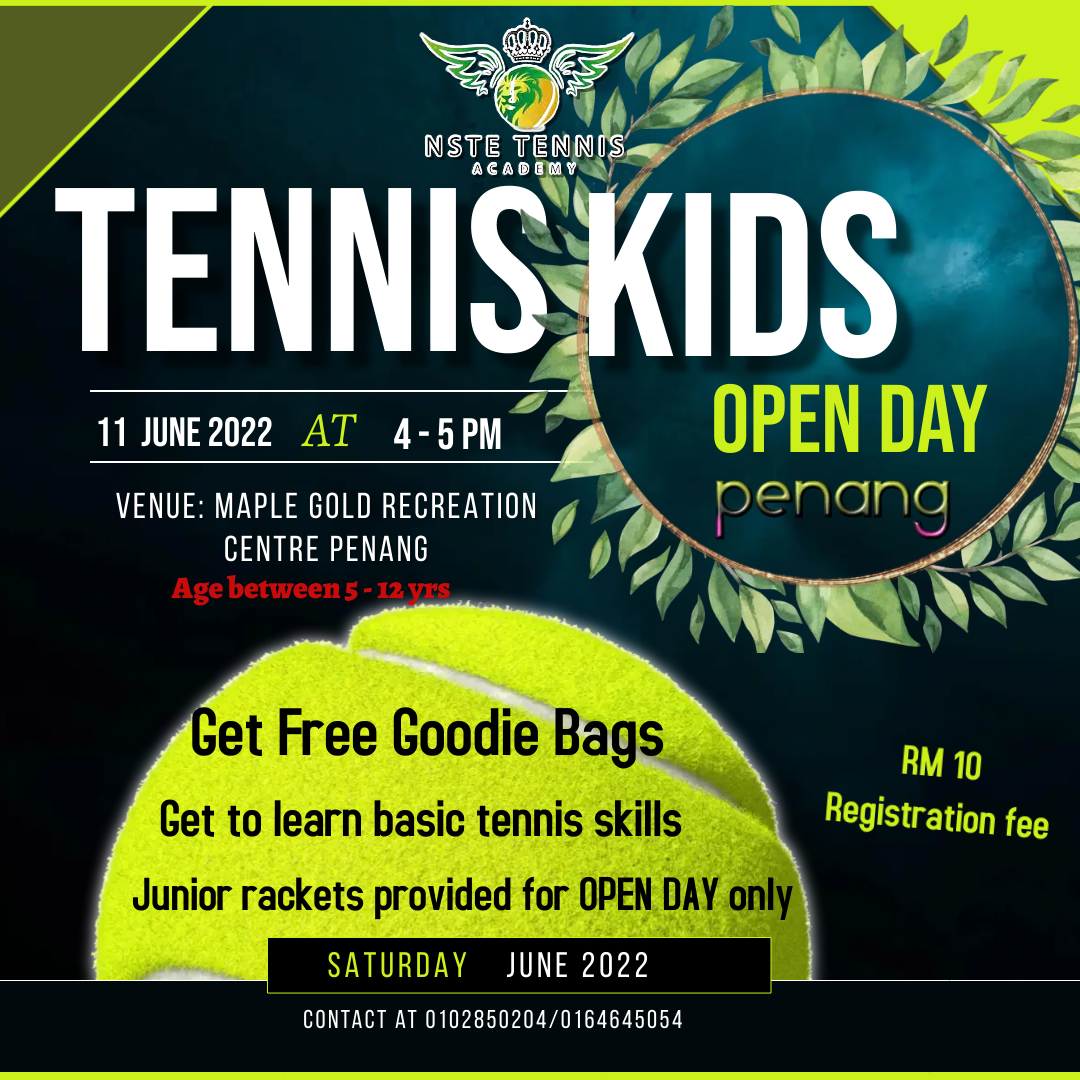 𝐓𝐄𝐍𝐍𝐈𝐒 𝐊𝐈𝐃𝐒' 𝐎𝐏𝐄𝐍 𝐃𝐀𝐘 𝐈𝐍 𝐏𝐄𝐍𝐀𝐍𝐆
Hello Everyone
Interested in playing Tennis
? Do you want to let your kids learn tennis? Sending your kids to play or learn Tennis to be competitive? Join our Kids Tennis Open Day Now
𝗪𝗲 𝗵𝗮𝘃𝗲 𝗶𝘁 𝗮𝗹𝗹!
𝐒𝐩𝐞𝐜𝐢𝐚𝐥 𝐨𝐟𝐟𝐞𝐫𝐬 𝐚𝐫𝐞 𝐚𝐰𝐚𝐢𝐭𝐬 𝐟𝐨𝐫 𝐭𝐡𝐨𝐬𝐞 𝐰𝐡𝐨 𝐣𝐨𝐢𝐧 𝐟𝐨𝐫 𝐟𝐮𝐥𝐥 𝐜𝐥𝐚𝐬𝐬
𝗦𝗲𝘁 𝘆𝗼𝘂𝗿 𝘀𝗰𝗵𝗲𝗱𝘂𝗹𝗲 𝗮𝗻𝗱 𝗷𝗼𝗶𝗻 𝘂𝘀!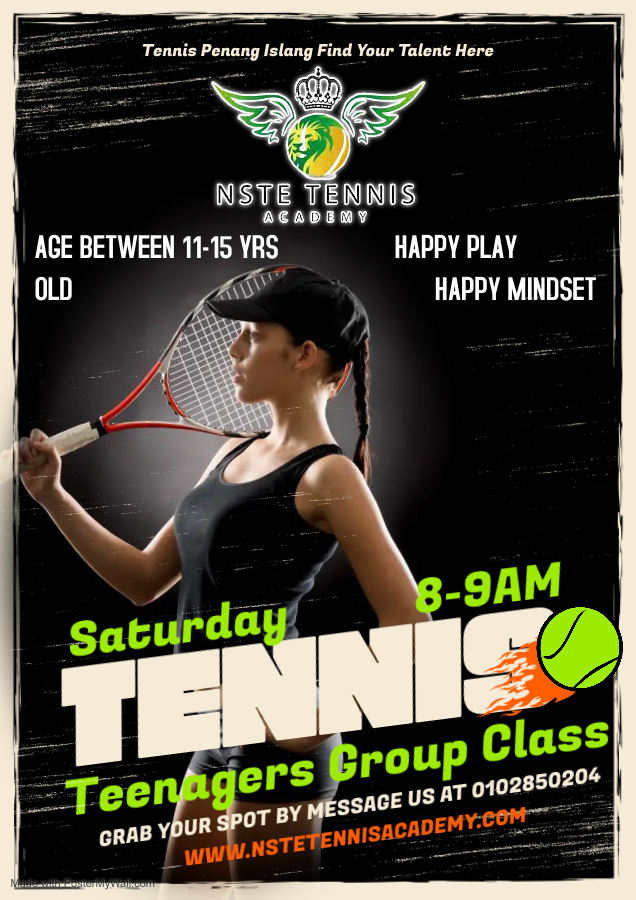 𝐉𝐨𝐢𝐧 𝐢𝐧 𝐨𝐮𝐫 𝟖 𝐬𝐞𝐬𝐬𝐢𝐨𝐧𝐬 𝐭𝐞𝐧𝐧𝐢𝐬 𝐜𝐥𝐚𝐬𝐬 𝐟𝐨𝐫 𝐣𝐮𝐬𝐭 𝐑𝐌280!
A great choice for your tennis play to form the ultimate foundation from Beginner
Advanced Level
We are here
to coach and teach you the techniques to transform you to the Pro level of play
Don't wait for the opportunity, Create the opportunity.
𝙅𝙤𝙞𝙣 𝙞𝙣 𝙤𝙪𝙧 𝙏𝙚𝙚𝙣𝙖𝙜𝙚𝙧𝙨 𝙂𝙧𝙤𝙪𝙥 𝘾𝙡𝙖𝙨𝙨 𝙖𝙜𝙚𝙙 𝙛𝙧𝙤𝙢 11-15𝙮𝙧