TENNIS + ACADEMIC  &                TENNIS 1 ON 1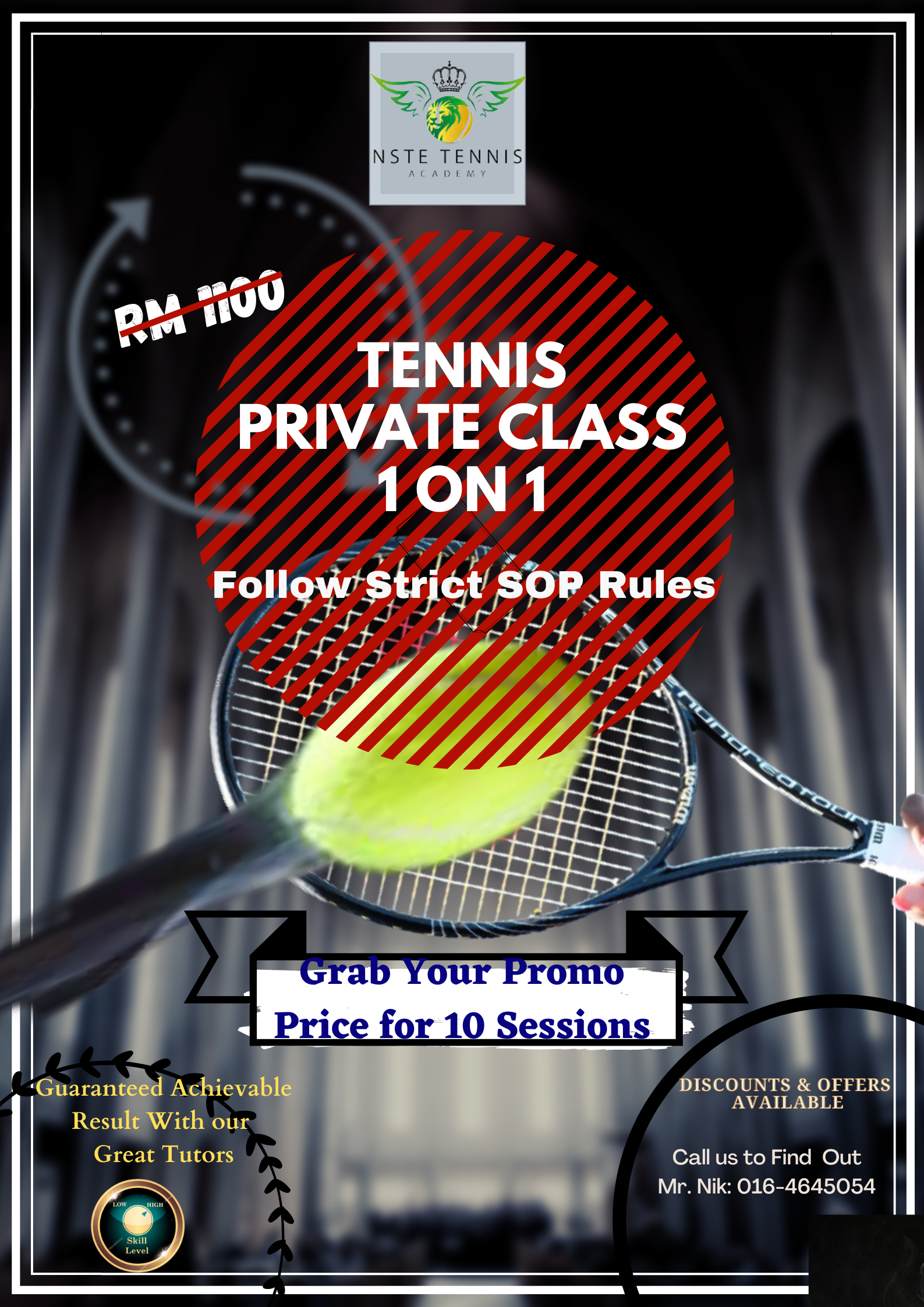 '"..
 "We have successfully run our tennis coaching despite of this Pandemic.
Why We doing
this
Studies has shown by playing sports it helps to increase your immune system naturally to fight off with any infections or virus
We do not only teach tennis
We

 

Train

 to give proper knowledge on cardio exercises.

We

Encourage

to keep motivate you to stay Fit regardless of the age factor.
We

Advise

 on your 

nutritious and healthy life.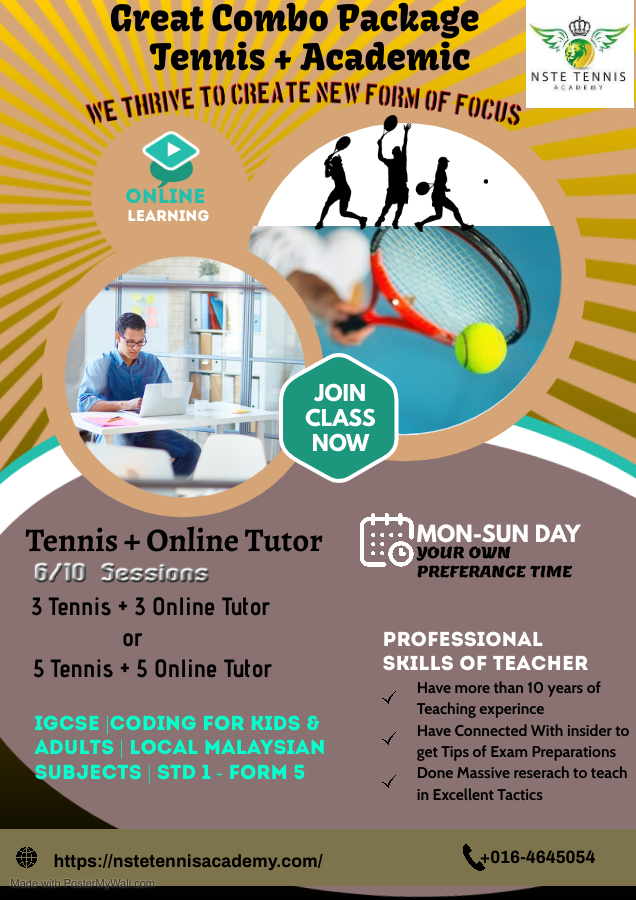 These are our Promotions!
"

We are thrive to create New path of focus for our students"
We do care about our students academic progress too! Because we believe an individual must focus on both sports and academic in order to reac

h success in their life and lead a balance routine  between healthy and profession…